BRG Corporation's Window Repair Division specializes in the repair of existing windows in schools. Our highly skilled installation team can replace or upgrade your hardware system making the existing window easy and safe to operate. Performing this regular maintenance will extend the life of the window, delaying a more expensive window replacement project.
We service the entire Northeast and are fully insured and bonded. Our experienced sales reps are scheduling appointments in your area and can provide a free quote and demo. Let us earn your business by enhancing the ventilation in your facilities with operable windows.

Balance and hardware replacement on hung windows is our specialty. Commercial grade hung windows can be difficult to operate due to their size and weight, but they are built to last. Unfortunately, the factory balances and hardware they are installed with are not. If you have hung windows that are difficult to operate or come crashing down, we can help. BRG Corporation can retrofit an AAMA class 5 or class 6 balance in almost any commercial hung window. We will make your existing windows operate better than new, for many years to come, without breaking the budget.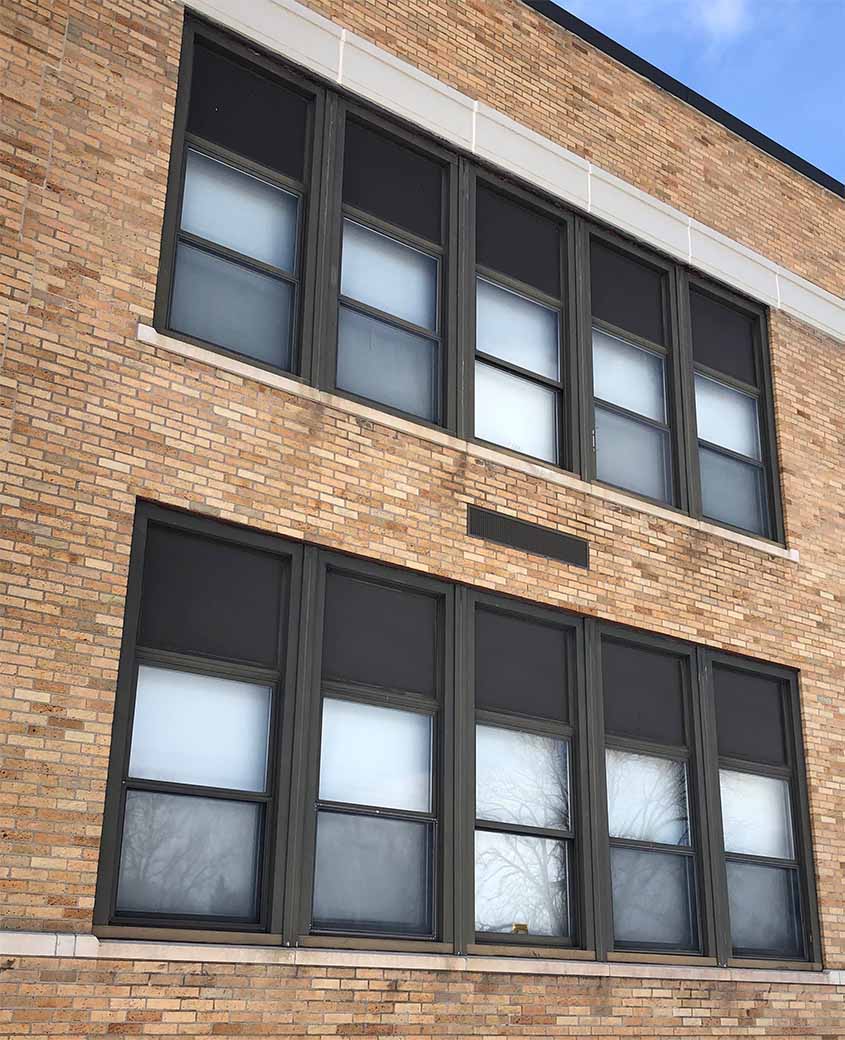 Insect & Specialty Screens
The advantage of fresh air and ventilation without the intrusion of bugs and pests.  We install aluminum framed screens with multiple mesh options varying in strength and durability. Contact us today to retrofit the perfect screen for your application.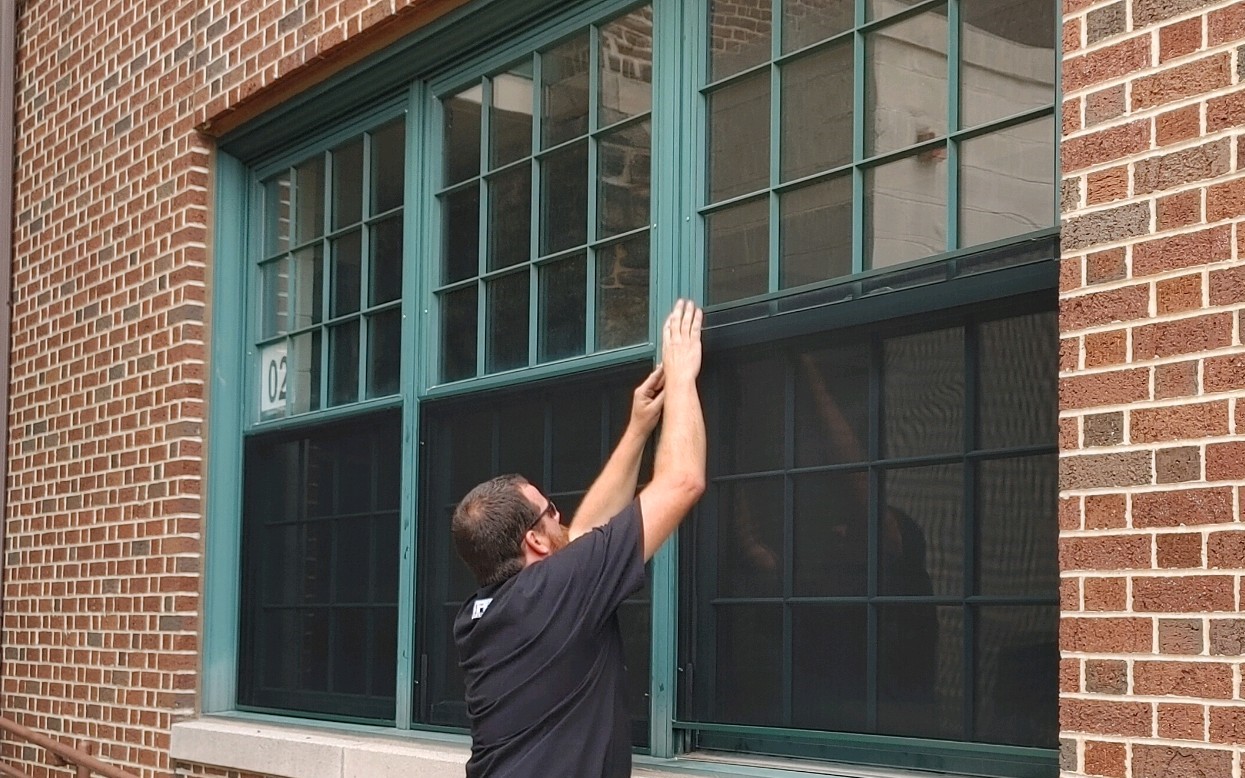 The rollers on these windows can deteriorate over time causing them to grind and make the sash difficult to operate. We can repair your existing slider windows by replacing the rollers, locks, keepers and weather stripping.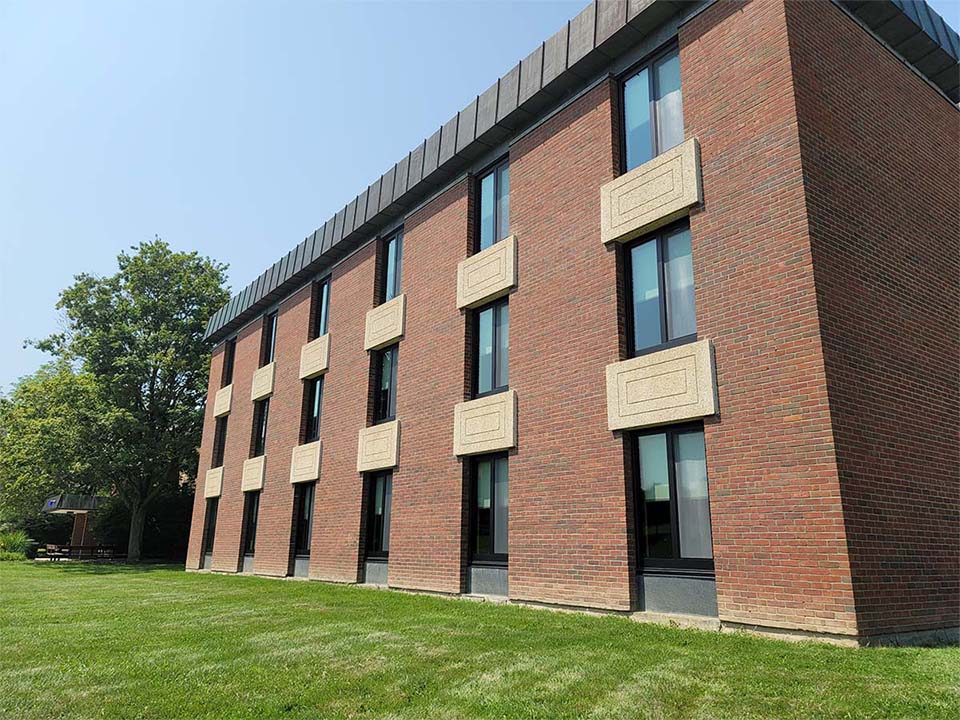 These are typically low maintenance systems, but still fail depending on the amount of use. Replacing the 4-bar hinges, cam handles, strikes and weather stripping will allow for smooth and consistent operation for years to come.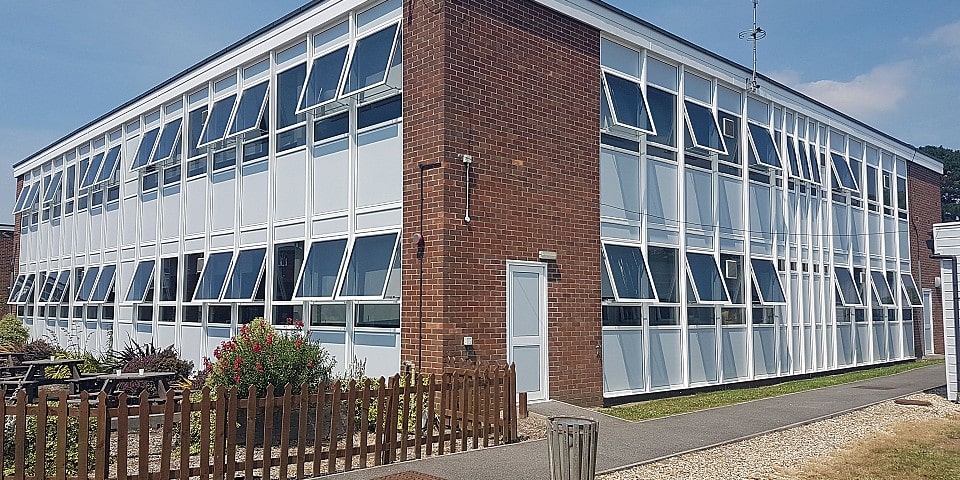 These windows are a common form of egress but can be easily damaged if they are not operated properly. Restore your casement windows by replacing the operators, hinge assemblies, drag links, limit devices, locking mechanisms and weather stripping.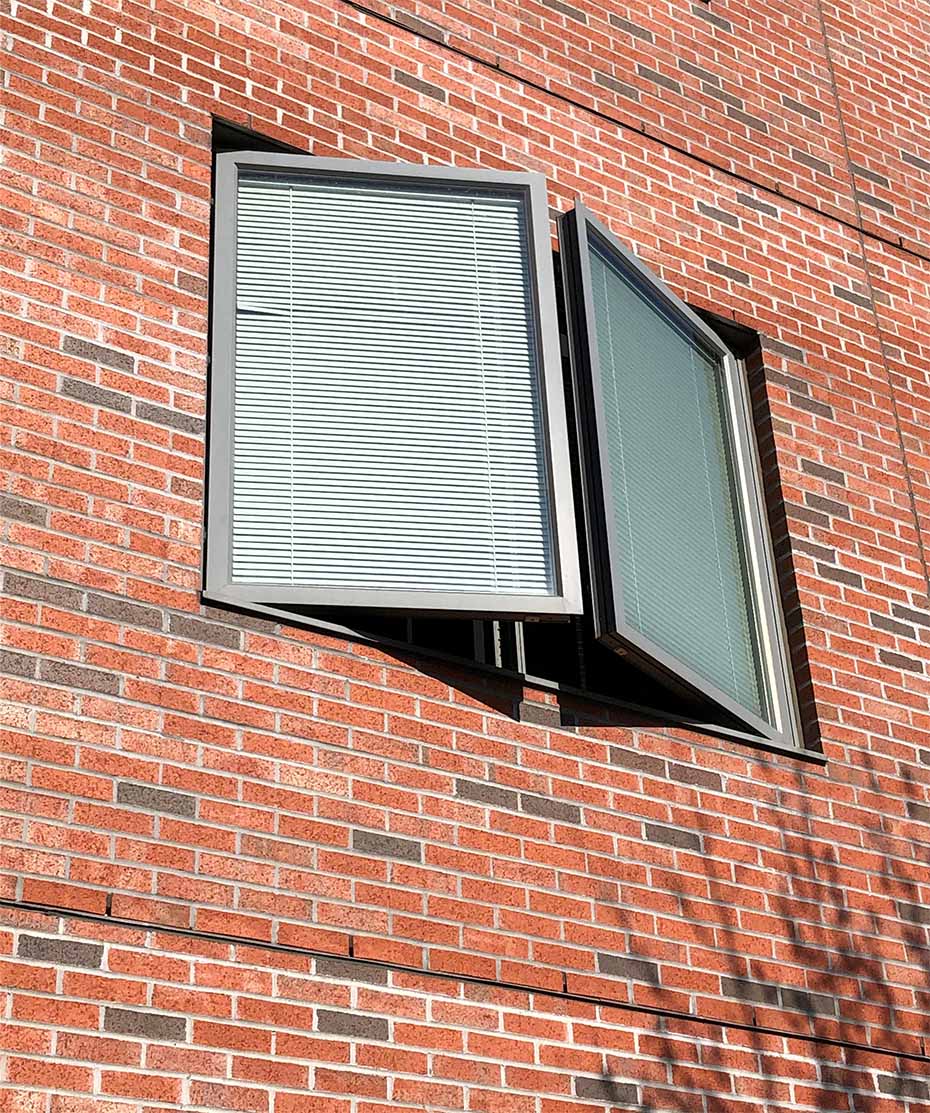 There are many different window and vent systems present in today's gymnasiums and they all provide much needed ventilation. We can get these systems up and running so your facility is in peak operating condition for your student athletes.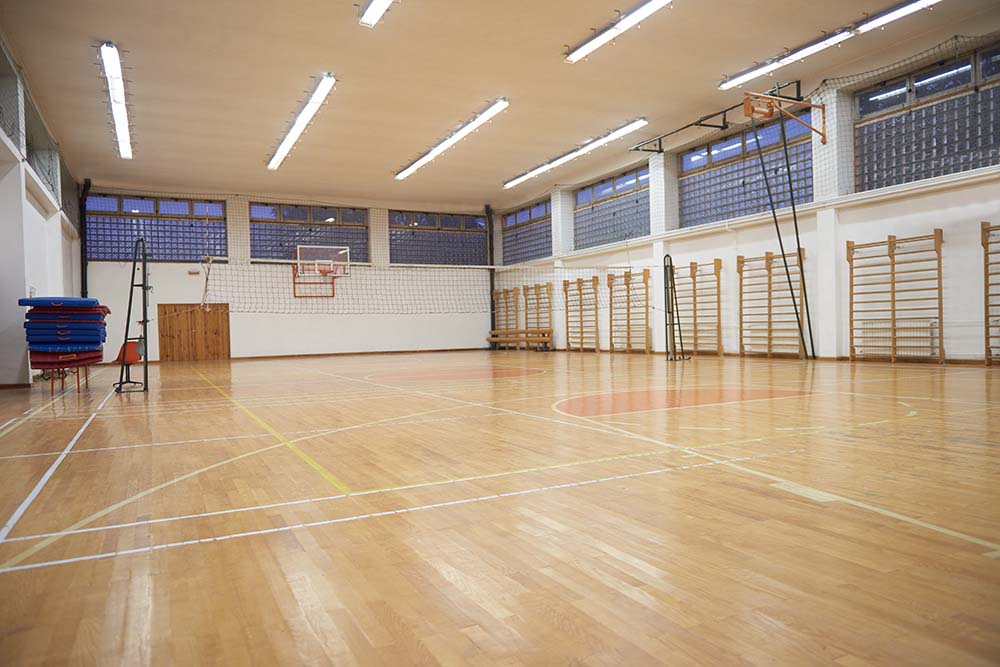 Insulated Aluminum Panel Systems
Exterior wall panels with steel skins and an insulating foam core. Insulated metal panels are known for their superior thermal properties, design flexibility and fast installation time.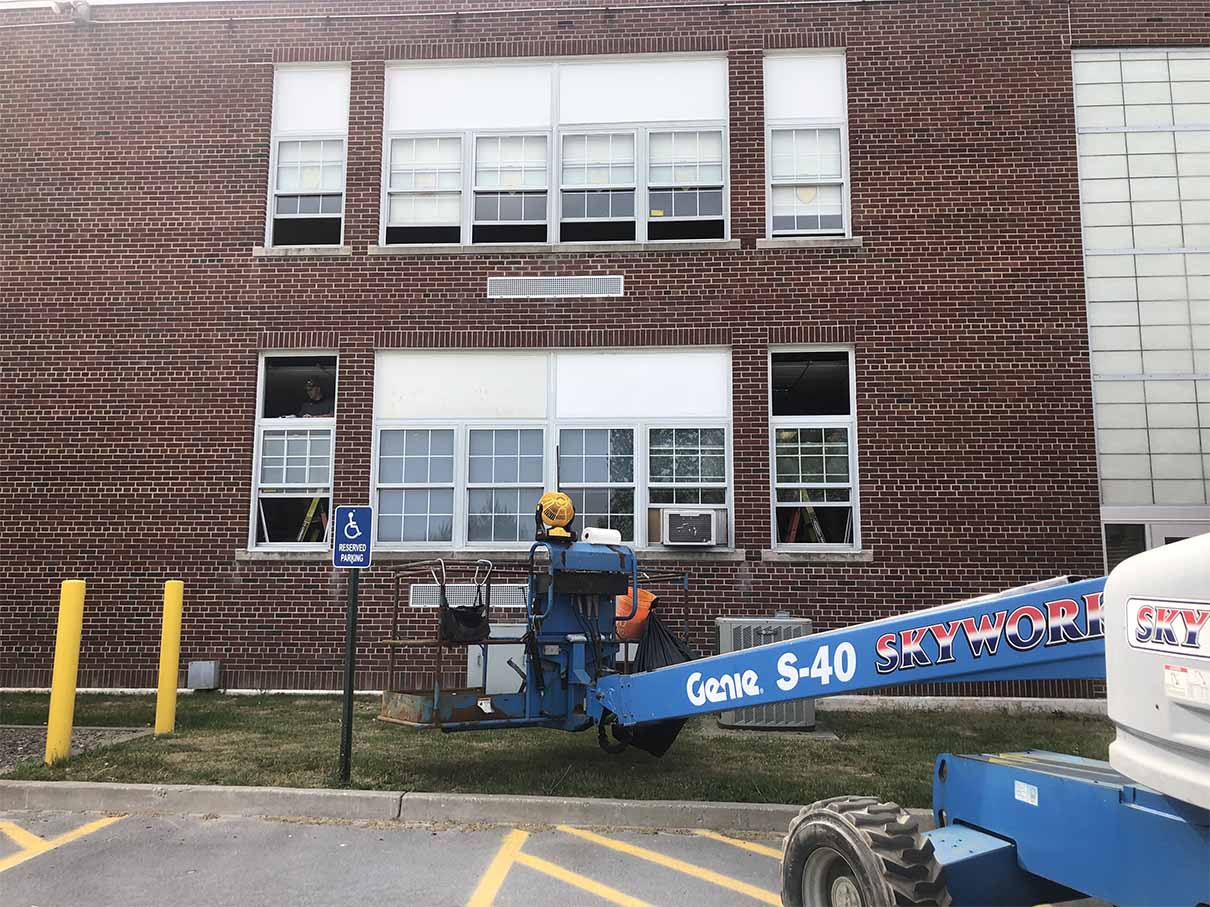 Commercial Window Hardware
We can supply you with the replacement hardware or send a team of professionals to complete the project. We have a direct line to the industries top window hardware manufacturers. This allows us to deliver competitive pricing on all your hardware needs. Identifying the correct piece of hardware can be challenging. Our sales representatives have the knowledge and experience to identify the items you need, saving you time and money.